Vermont senator draws closer to former secretary of state in as she begins effort to court his voters and concentrate on Republican opponents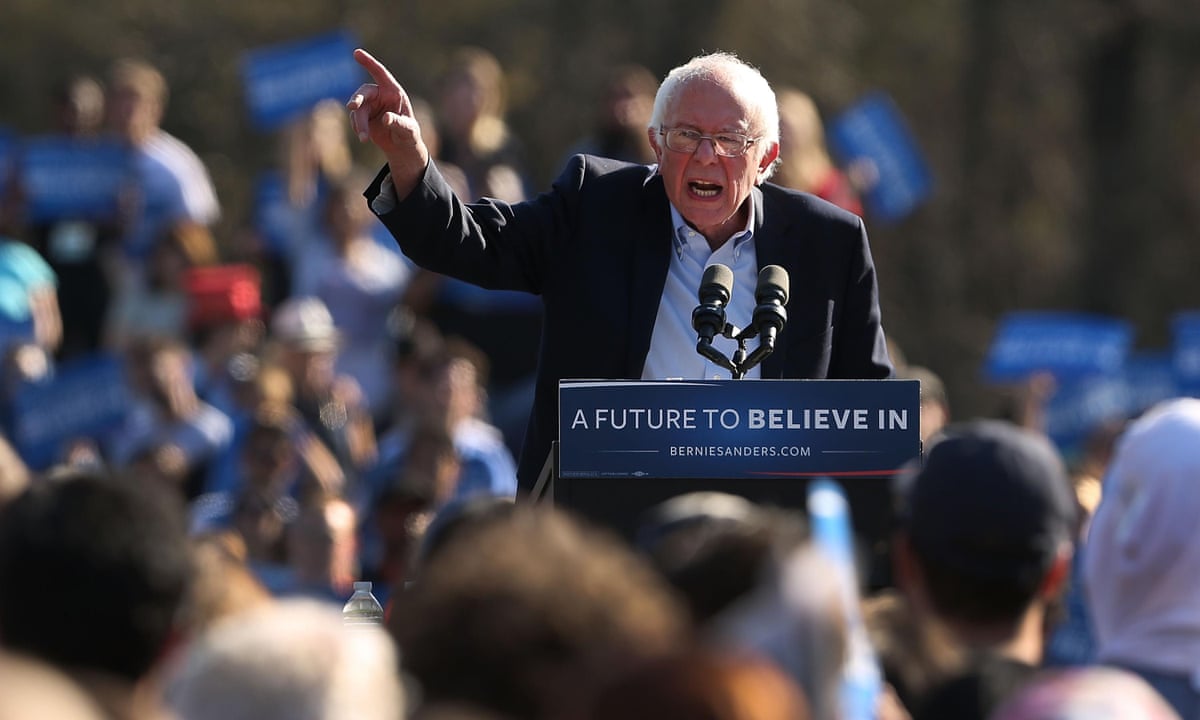 Do they still have the seals and elephants? pondered Bernie Sanders as he began his penultimate New York rally in a park he knew from childhood trips to the zoo. I never thought Id be back here speaking to 20,000 people.
But if anyone else found it incongruous to see a 74-year-old democratic socialist from Brooklyn drawing huge hometown crowds and ever closer to former state senator Hillary Clinton in the opinion polls they were keeping it to themselves.
In most regards, Sunday afternoons sunny appearance in Prospect Park was a typical of the raucous rallies that the Vermont senator has been holding for nearly a year now, though the crowd exceeded all his previous events: 28,300 people, a record for Sanders.
The senator largely picked up where he left off in Greenwich Village four days earlier, before the frantic final round of campaigning was interrupted by a television debate with Clinton and a whistlestop trip to the Vatican and a meeting with the pope.
Yet one thing does seem to have changed in recent days. A bitter TV debate last Thursday coincided with signs that this race may be closer than anyone anticipated, and that neither Sanders nor Clinton, who later spoke on Staten Island, would dare leave anything to chance.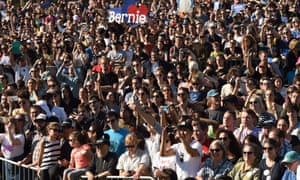 Read more: http://www.theguardian.com/us-news/2016/apr/17/bernie-sanders-brooklyn-hillary-clinton-new-york